3/26 Marines Kilo & H&S, Vietnam War

*IF YOU WOULD LIKE TO LIST A  TRIBUTE TO SOMEONE WHO WAS KIA, OR HAS PASSED, IN KILO OR H&S CO.  PLEASE CONTACT  "DOC" KEITH MILLER BY SIGNING IN THE GUEST BOOK BELOW.


THIS SITE IS DEDICATED TO THE MARINES,  CORPSMEN AND FAMILIES OF THOSE WHO SERVED WITH KILO AND H&S COMPANIES OF THE 3RD BATTALION/ 26TH MARINES FROM 1968 TO 1970 IN  VIETNAM;  PLUS MARINES, AND CORPSMEN FROM OTHER UNITS THAT WERE REUNITED AFTER 30 YEARS.

Note:  The majority of information, poems, photos, true stories etc. were supplied by Vietnam combat veterans of Kilo & H&S Companies of the 3/26 Marines;  along with several  entries from  combat personnel  who served in other Marine units in Vietnam from 1968 through 1970.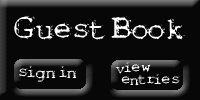 <! - - - - - - - - - - - - - Begin The Wall Link - - - - - - - - - - >

<! - - - - - - - - - - - - - End The Wall Link - - - - - - - - - - >

Reunited in 1999 after 30 Years of being separated 


19 Years of being together                       again




Gen. "Chesty"  Puller  by:  Anthony F. Milavic.  Submitted by:  Bob Dalton 

Includes After Action  Reports

GOD BLESS OUR TROOPS AND OUR KILO FAMILY - PAST AND PRESENT

Name: Ron Hoffman 

Subject: 3/26 the early days 

Message: I wrote a book that is on Amazon titled 'To Hear Silence'. It's about the first 15 months of the 3/26 and it's artillery supporting unit C/1/13. It covers the time they first formed up at Camp Horno, CA back on 1 July 1966 until the original members left Khe Sanh on 5 October 1967.  it can be ordered through Amazon.com 

Found on You Tube and submitted by Tom Fitzgerald.

Click on < ----  in upper left of You Tube to come back.


"I know now why men who have been to war yearn to reunite.  Not to tell stories or look at old pictures.  Not to laugh or weep.  Comrades gather because they long to be with the men who once acted at their best; men who suffered and sacrificed, who were stripped of their humanity.  I did not pick these men.  They were delivered by fate and the military.  But I know them in a way I know no other men.  I have never given anyone such trust.  They were willing to guard something more precious than my life.  They would have carried my reputation, the memory of me.  It was part of the bargain we all made, the reason we were so willing to die for one another.  As long as I have memory, I will think of them all, every day.  I am sure that when I leave this world, my last thought will be of my family and my comrades . . . Such good men."

From "These Good Men" by Michael 

Norman.

Submitted by:  Dennis "Ski" Kwiatkowski.