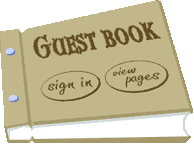 Dewain "Pete" Peters passed away October 16, 2015.  He will be sorely missed.

Pete was the kind of marine who could get along with anyone.  He was a dedicated marine who could do the job whenever called upon as evidenced by the following quote from Kilo's 1st Platoon machine-gunner: "We were lucky to have Pete in the bush with us.  He got along with everyone and had a great sense for combat. Pete had his shit together!  I will never forget him.  Semper Fi     Nick Kosturos'."

Pete loved playing jokes on the other marines and corpsmen in his platoon.  Whenever we would take a break while humping through the bush or setting up for the night you always had in the back of your mind 

" look out for Pete"  because  you just knew he was going to mess with you in order to get a laugh.  Pete was missing most of his teeth while he was in the bush.  I don't recall how he lost them.  Thirty-five years later, when we talked on the phone, he told me the story about the battalion Colonel  getting on this kick about everyone having their teeth brushed and having good oral hygiene.  In the rear one day, Pete was told to line up with others from Kilo company for inspection of their teeth.  Pete was the first in line.  When the colonel approached he asked Pete how he was doing and then asked him to open his mouth in order to see his teeth.  Well Pete opened up!  The Colonel was astonished to see one or two teeth hanging there while the rest were gone!  The Colonel asked where are your teeth marine?  While everyone else was trying desperately to restrain themselves from laughing out loud, Pete told the colonel he did not have any and had not had a chance to tell someone in charge that he needed to get some false teeth.  The colonel was taken aback and told  Pete he was excused and asked one of the officers standing by to "go get this man some teeth".  The officer took him into DaNang to get fitted for replacements.  He received the replacements, made by South Vietnamese, and told me that to this day he was still wearing those same wooden teeth!  After all these years he said they were still comfortable and did not see a need to replace them.  Pete was also very caring.  He would do anything to help anyone without saying a word or asking a question.  Just an all around great marine and friend to anyone he knew. Those of us in Kilo will always remember Pete as a marine who was looked up to in so many ways.   We were blessed to have known him.

Pictures from Pete's Yearbook