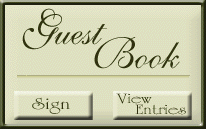 PLEASE PLACE YOUR REMEMBERANCES OF BUDDY IN THE GUEST BOOK BELOW

Buddy's  passing  has  shocked  many  of  his  Marine  Corps  brothers.  I use the word "brother"  because  that's  what  he  is;  a  brother  in combat.  The  guy  next  to  you  in  a fire fight  that  reacts without  hesitation, fast  and  deadly.  Buddy  had  all the  qualities of  an  exceptional  combat  Marine, a grunt.  He  displayed  his  learned  skills  in  direct combat and  during  "slack " time  with  great   attention  to  keeping  the  tradition  of  a Marine  grunt  in  tact.  Whatever  the  situation  called  for;  carrying  extra  ammo,  checking a  tunnel,  killer teams,  acquire  beer and  supplies,  throwing  a  good  right  cross,  Buddy was  there.

My first reunion, 2001 in  Nashville, was  the  first  time  we  met  since  1969.  Here  comes Buddy  in a  tank top  looking  like  a  20  year  old.  He  had  not  changed, still in  great shape  and  ready  for  action.  Thank  Buddy  for the "Budweiser Welcomes  3/26 " banner displayed  at  our  reunions.  

When  someone  asks  about  Nam , "Would  you  do  it  again?".  I  say  yes, because I  know  Brother  Buddy  is  there  right  next  to  me.   

S/f   Nick  Kosturos

Date:  July 21, 2008

Note:  Buddy was Nick's assistant machine - gunner in Vietnam.