Sadly, I regret to say that we lost one of Kilo's finest on Sunday, August 15, 2010.   Ron was a valuable member of our Kilo family.   Our deepest sympathies go out to Kathy and family.  Ron was one of the kindest and most giving marines there was.   He always had a smile on his face and a place in his heart for everyone; even though he was a marine through and through.  We will deeply miss you Ron, but your memory will never leave us. 

Semper Fidelis,

Your Kilo & H&S Family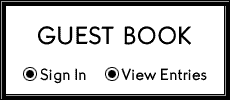 If you have any remarks or thoughts you'd like to share about Ron please place them in the guest book below.