THIS SITE IS DEDICATED TO THE MARINES,  CORPSMEN AND FAMILIES OF THOSE WHO SERVED WITH KILO AND H&S COMPANIES OF THE 3RD BATTALION/ 26TH MARINES FROM 1968 TO 1970 IN  VIETNAM;  PLUS MARINES, AND CORPSMEN FROM OTHER UNITS THAT WERE REUNITED AFTER 30 YEARS.

Note:  THE MAJORITY OF INFORMATION, POEMS, PHOTOS, TRUE STORIES, ETC. WERE SUPPLIED BY VIETNAM COMBAT VETERANS OF KILO & H&S COMPANIES OF THE 3/26 MARINES;  ALONG WITH SEVERAL OTHER ENTRIES FROM COMBAT VETERANS WHO SERVED IN OTHER MARINE, ARMY, OR AIR FORCE  UNITS IN  VIETNAM FROM 1968 THROUGH 1970.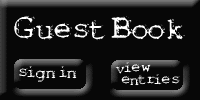 Reunited in 1999 after 30 Years of being separated 


24 Years of being together again



-  Includes After Action  Reports


"I know now why men who have been to war yearn to reunite.  Not to tell stories or look at old pictures.  Not to laugh or weep.  Comrades gather because they long to be with the men who once acted at their best; men who suffered and sacrificed, who were stripped of their humanity.  I did not pick these men.  They were delivered by fate and the military. 

But I know them in a way I know no other men.  I have never given anyone such trust.  They were willing to guard something more precious than my life.  They would have carried my reputation, the memory of me.  It was part of the bargain we all made, the reason we were so willing to die for one another.  As long as I have memory, I will think of them all, every day.  I am sure that when I leave this world, my last thought will be of my family and my comrades . . . Such good men."

​by Michael Norman

Submitted by:  Dennis "Ski" Kwiatkowski.

At the 50th Reunion Jim Bligh presented a one of a kind Challenge Coin to special guest speaker Lt. General Jack Klimp plus one to each Marine,  Corpsman, Marine Pilot and Air Force Pilot attending; plus Marine Ron Jensen's family of Kathy, Jennifer and John.

NOTE:  If you are viewing this site with Google Chrome it would be best to switch to another browser (Firefox, Edge, or Internet Explorer) in order to see the text clearly, not have overlapping and not have erratic spacing between postings on each page.

3rd Battalion/26th Marines/Vietnam - Kilo & H&S Companies - 1968 - 70

<!DOCTYPE html>

<html lang="en">

  <head>

  …

  <meta name="viewport" content="width=device-width, initial-scale=1">

  …

  </head>

  …


The 2024 Kilo and H&S Co.'s reunion will be determined when, where and if it is going to be held at a future date.

Tara Smallidge was recently promoted to Commander (0-5) in the Navy.  Congratulations Tara from everyone in K/326.  You can see how excited Dave and MaryAnn are.